Postdoctoral Researcher in the CHIST-ERA project: Modern Device Independent Cryptography (MoDIC)
Postdoctoral researcher positions in the CHIST-ERA project: Modern Device Independent Cryptography (MoDIC), no. DEC-2023/05/Y/ST2/00005
We are looking for two Postdoctoral Researchers to work in Quantum Cybersecurity and Communication Group with prof. Marcin Pawłowski in the International Centre for Theory of Quantum Technologies (ICTQT), funded by the Foundation for Polish Science, and hosted by the University of Gdańsk (UG) - pioneering and leading center of quantum information research in Poland.
Modern Device Independent Cryptography (MoDIC) project details
One of the main issues hindering the progress in both: our understanding of the laws of the quantum world and their application in emerging technologies are the high requirements on the precision and efficiency of the necessary hardware. For experiments realized with photons (which are the most common in quantum information processing) the crucial requirement is the minimal efficiency of the detection, which is typically very high. The main aim of the project is to change this. The goal of the post-doc will be to use expertise from the field of quantum optics and quantum information in order to advance on the research problems delineated in this description.
About ICTQT
ICTQT was created in 2018 within the International Research Agendas Programme of the Foundation for Polish Science co-financed by the European Union from the funds of the Smart Growth Operational Programme, axis IV: Increasing the research potential (Measure 4.3). The founders of ICTQT are Marek Żukowski (the director) and Paweł Horodecki (the research group leader). The Centre's official partner is IQOQI-Vienna of the Austrian Academy of Sciences.
The Centre consists of 6 research groups:
Job offer details, click here.
Recruitment form, click here.
Please submit the documents via email to ictqt-careers[at]ug.edu.pl,
in the email subject, please include reference code: Postdoc_MP_2023_11
Advert posted on November 10th, 2023.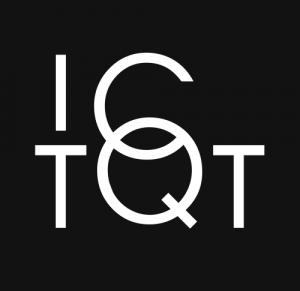 PLN up to 10 500 gross Per month
Jana Bażyńskiego 1A, Gdańsk, 80-308, Poland